There is a lot of buzz these days about Affiliate Marketing and earning a living online.  Everyone and their brother tells you that blogging is the trend of the future.
Well, guess what, it is!
But you need to do it right and you need to understand the bits and pieces of earning online.  I'm here to give you a hand up, I'll point you in the right direction.  This article is not going to tell you how you can make money with affiliate marketing.  I would need an entire book and that would probably be obsolete before it got to print. What I will do  is try to answer the question " How can you make money with Affiliate Marketing?"
The short answer is training.  You need to get up to date training that covers all the bits and pieces of affiliate marketing.  Something that is comprehensive and up to date.  Something that is constantly evolving to provide the most effective and current training available.
What is Affiliate Marketing Training
Affiliate Marketing provides a way for anyone to get paid for helping people.
You create a website, get this website earning traffic and then recommend the things that your readers are looking for.  You will be solving their problem.
First, you will choose a niche.  Something that you will be promoting.  You will want to focus on something that you know something about, have an interest in or already have a skill with.  You will be spending a lot of time on your chosen subject.  Make it enjoyable for yourself.
Evergreen Niches
I recently worked on a website with a group researching Crohn's Disease ( https://humanpara.org ).  If you are not familiar with this illness, it is like having the stomach flu, all day, every day for your entire life.  It is not a nice way to live.  There is no cure, but the group I was working with may have a solution.  It is still in the experimental stages but there is a light at the end of the tunnel and a treatment is in FDA trials now.
That's a problem that needs to be solved.  The Crohn's community is highly motivated to find a solution.  This would be a good place to market affiliate products.  Since it is a medical issue, you would need to have some credentials to work in this field.  Not just anyone can tackle this problem.
This is what is referred to as an Evergreen  Niche.  It is a problem in someone's life that takes all of their focus.  All Day, Every Day.  If you can find an audience that has an evergreen problem and solve this, people will beat a path to your door.
By definition, an Evergreen niche deals with Health, Wealth and Happiness.  If you can be in one of those niches, you will have a ready audience waiting for you.
Let's look at a general niche that seems to have some traction.  This niche is workout gear. This is another Evergreen niche as it deals with Health as well.
I looked at Amazon under the Sports and Outdoor category.  I clicked on a product in this category and scrolled down to the product description.  Under the category is listed the top 100 best selling products. #3 on this list is a High-Density Foam Roller.
When I was working out regularly with Tai Chi, my trainer had one of these.  If you need to get the kinks out, it is a wonderful tool.  There are also exercise bands and Yoga mats on the list of best sellers in this niche.  So there we have 3 product lines in one area that we can make a site about.
Taking a quick look at the Jaaxy Keyword Tool for the term High-Density Foam Roller I get these search results.
I like to keep my Quoted Search Results (competition) around 100 or below so I would select the second 2 keywords from this short list.  You can see that the SEO column shows these 2 keywords in the 90th percentile.  These are great terms.
The 3rd term on roller exercises could provide a good series of articles.  This term, although the traffic numbers are somewhat low, will rank on the first page of the Search Engines almost immediately.  There are only 5 sites using this specific term and the front page of Google contains 10 terms.  Theoretically, I should rank almost instantaneously for this term.  My information in the articles will probably rank for other terms similar to this one.  There could be quite a bit of traffic from this low volume search result.
The Affiliate Marketing Training at Wealthy Affiliate will teach you to locate a niche, create a website, get people coming to your site and earn income from it.  Anyone can learn to do this.
How to Make an Affiliate Marketing Website
Once you have a niche that you would like to work on, you will need to create a website.
Don't freak out, it is very easy to create a site.
The Wealthy Affiliate marketing training will give you the tools you need to get a site online in a matter of minutes.  Once created, you still need to add information to the site but the actual creation of the site is highly automated.  You can see how fast it is done here (or just click on the image).
How Do You Make Money With Affiliate Marketing?
You may notice in the section under Evergreen Niches, in the 5th paragraph, I mentioned a High-Density Foam Roller.  I followed this with an image of the foam roller.  If you click on the link, you will be taken to Amazon where the product is displayed.
I have attached an affiliate link to the text link and the image.  This will set a cookie on your computer that flags Amazon that I was their affiliate that sent you to their website. With Amazon (this is specific to the Amazon affiliate program) if you click on that product or any other product within 24 hours and purchase the product, I will be credited with the sale and will earn a commission (between 1% and 8% of the sale) for your purchase.
Amazon will pay for any product clicked while the cookie is active.  Other affiliate programs only provide links to a specific product. Your commission will vary depending on the affiliate program that you are signed up with.
Why Wealthy Affiliate Marketing Training?
Legitimate
There are very few legitimate companies on the internet that are teaching people how to effectively earn an online income. Wealthy Affiliate is one of the few companies that I have found that is totally above board.
Frequently, you will find courses that promise you their version of affiliate marketing training only to find that they are a pyramid scheme.  The only product they are interested in selling is their own.
Wealthy Affiliate, while they do have their own affiliate program, teaches you how to make an income in any niche that you choose. If you decide you want to leave, all of the work you have done belongs to you.  You can take it with you.  Purchase new hosting and transfer your sites.  You won't ever be told that your work is not your own or that your site can't be transferred as with other programs that I have been with.
Step by Step
The training assumes that you are a complete novice when you come in.  The step by step training courses will walk you through every step that you need. When you have completed the courses, you will still have the tools available and a community of people that you can interact with and that will fully support your work.
Comprehensive
I have been with other programs that give you a little of this and a little of that.  Wealthy affiliate covers all the bases.  Their proven process will provide the training that you need, all of it.  If the explanation is not complete enough for you, ask and someone will provide an answer.  The live chat is available 24 hours a day.  With members in every country in the world, someone will always be there to help.
Effective
The Wealthy Affiliate program works.  If you are willing to do your work, you will succeed.  There are hundreds of success stories that will back me up.
Current
Every year, the owners of Wealthy Affiliate make changes to the program.  These changes keep the training updated.  One thing that is constant is that the internet and the Search Engines are always changing things.  Each tool and program that you use gets more efficient and makes changes to their tools.  Wealthy affiliate changes with the times.  Every attempt is made to keep up with the changes.
Affordable
WA has kept their prices low.  For $49/ month you have access to everything that WA provides.  Compare that to one credit hour of College or University and you will see how much value you are receiving.  At a Community College, you pay around $160 per credit hour, most classes are 3 hours each. So you are looking at $460 for one class.  Wealthy Affiliate has an annual membership that costs $359/year.  A whole year of training for less than the cost of one class in a Community College.
That starts to look like an incredible value to me.
Learn More About How I Make My Living Online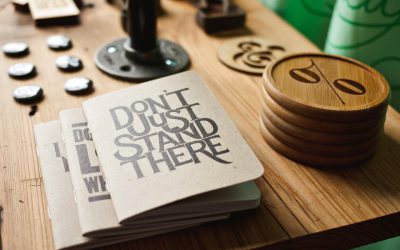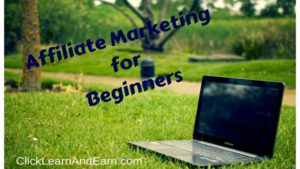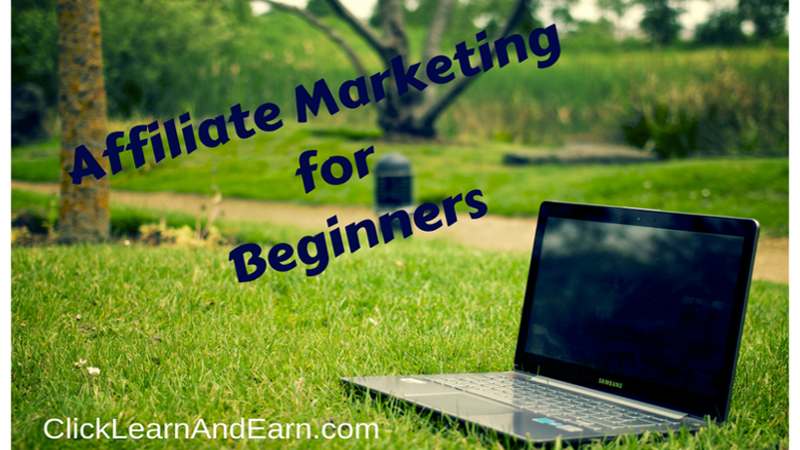 I've been doing affiliate marketing for years, but when I started out I had no idea what it was. There are still people that I talk to who ask me "what is affiliate marketing?" They've never been exposed to the concept of affiliate marketing. They don't know that they can actually earn money with their websites using this process.