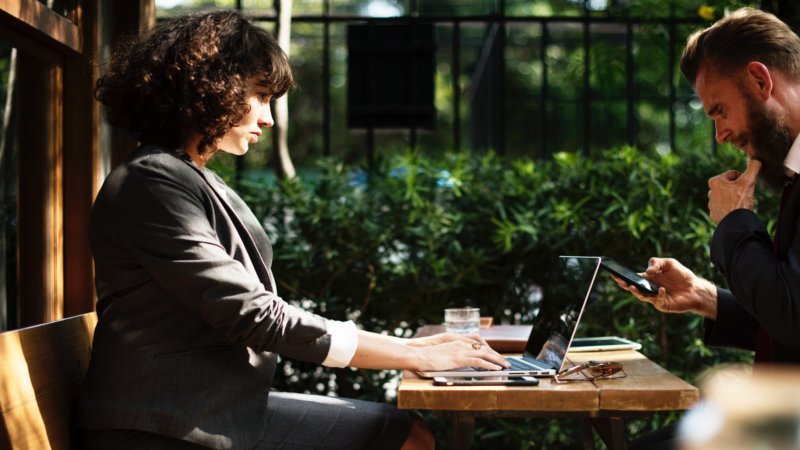 More and more people are breaking out on their own. It might be because you can't find employment in today's market or you might have a problem working for someone else and making them money instead of yourself. Perhaps you're tired of the 9-to-5 and want to see if you can make it on your own.
In any event, you've turned to the online world to see if you can create your business.Like any other business, it takes time and effort to put together a viable business online. In this article, I'll attempt to show you how to start a small business online.
You may not want to be fully online, perhaps your off-line business needs some enhancement online to bring in additional customers.You can enhance your business offerings by creating an online presence.  You can even provide additional products that support your off-line business and present them online to your customers.
Who are you, what is your business idea?
It's Time to Break Out Your Best Idea!
You may have an idea what it is you want to do with your business. But you don't know how to translate this into an online business. Let's take a look at the various types of business that you can do online.
Local Marketing | Grab your local customer's attention with a spectacular website
First and foremost you can take your off-line brick-and-mortar store online. This doesn't mean the of the closing your storefront it just means that you will be enhancing your offerings in your store with an online presence. This will have the desired effect of bringing more people into your store. People will be able to identify what it is you have in your store that they want and give them the desire to visit you.
You might also have a service such as a roofer or a plumber or electrician.  In this case, you will be visiting your clients at their house.  You may have a location where you sell parts but most probably you will carry your parts and materials on your truck and do the work at your customers' house.
This is called local marketing.
Google makes it easy for local marketing firms to do business with them. They allow you to have a maps listing that will tell people where you are if you have a storefront. Or, if you're a service business it allows you to provide your coverage area. This allows you to market to your customer base in your specific area or in your town.
Maps listing is just the first step in promoting your local business online.Your website needs to tell people where you are and how to get to you. You need to show them what it is you have to offer an attractive manner. Let them know what it is your providing. Showcase your product in a way that makes them want to see more. Get them in the door.
Once you have a little experience under your belt, you can start a local  SEO business.This focuses on helping businesses to get people in their door. You create the websites for them, you do all the local marketing and they pay you for the opportunity.
Effective Marketing that's Easy to Learn | Affiliate marketing
It may be that you want to have your business completely online. This lends itself to a different sort of marketing.Instead of promoting a physical business, you will be promoting other people's merchandise. This is similar to the old model of the traveling salesman updated for the Internet.
The traveling salesman in the 50s and 60s would sign up with a company and then go door-to-door promoting their product and introducing you to the benefits that this product contained. It would make your life easier. Fuller brush made their living for many years with the sales model. Kirby vacuum cleaners also made huge profits from this kind of sales.
In this century, the traveling salesman has become a website. you still need to create a relationship with companies, this is called an affiliate relationship. Unlike the traveling salesman, you can create this relationship with many companies and promote various products.
This is a win-win situation for the manufacturers as well as for the affiliates. The manufacturers get an army of salespeople that are promoting their products online, the affiliates get a commission for the sales.  You become the traveling salesman without leaving the comfort of your home.
There are many companies out there that have affiliate marketing programs. You can do affiliate marketing with Amazon, Walmart, Home Depot and Quite a few others.
There is one thing that you need to get started with this, you need to have a website that gets visitors. Many affiliate programs will not approve your application unless they see a website that is well-established and getting some traffic. It doesn't make sense to the manufacturer to bring people on that don't have a following.
Keep in mind that you are representing the companies that you affiliate with. Your readers develop trust in you as the owner of the website but you are using that trust to present products that are not yours. You need to make sure that you recommend products that you respect and are a good fit for your readers. You are creating a relationship with your readers not the company are affiliating with. It is hard to earn their trust but very easy to lose it.
Create a Website and Supercharge Your Business
The first thing that every online business needs is a website. There are people online that will tell youThatyou can make money with affiliate marketing even in 2018  without a website. They go on to tell you all about how you can do this and show you techniques that you can  do that will allow you to do affiliate marketing without a website. I looked through several of these and what they're telling you is how to generate traffic that would wonderfully support your website. Your customers need to have a place where they can land. You can generate traffic and other ways but you need to send them to your website.
You may be wondering how to get started building your website. If you have no experience with this may seem like a very daunting task. Sorting through all the options can be difficult but the actual building of a website is not overly difficult  as long as you have the tools you need.
I use all the tools that are available at Wealthy Affiliate.  You can purchase a domain and they provide free hosting with a Premium Membership. Site security, spam protection and all of their training are available for the low price of $49/month. If you're just getting started online, this is one of the best deals that you can find. Even if you're a seasoned professional and have multiple websites or are doing client work where you create websites for your clients, you will be way ahead with the Wealthy Affiliate hosting.
I'd love to see you take advantage of the tools available at Wealthy Affiliate.The training will take you through how to build a website using their website builder. The Premium Membership  provides you 25 websites on top-level domains. f you're just getting started you probably won't need more than one but it's nice to know that you have additional sites in the background should you choose to use them.
I'm a member of this community  and am available to give you a hand should you need it. You can learn more about Wealthy Affiliate on the Wealthy Affiliate Review post on this website.
I highly recommend that you give Wealthy Affiliate a try. You can join the free starter membership and give it a test drive with no obligation to join the premium level. If you do join my name is Labman on  Wealthy  Affiliate. I'd love it if you pop over to my profile page and say hello.Make sure you let me know that you came from this website  Click Learn and Earn.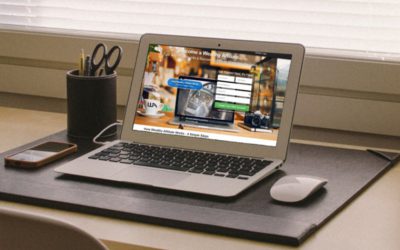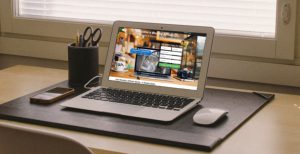 My journey with Website Building started in 2010 when I lost my job.  I was looking for a way to make a living where I wasn't beholding to an employer.  A way that I could make a living on my own terms.
The training at Wealthy Affiliate has given me the tools and education to make it on my own. Now I am able to generate enough income on my own without needing an employer.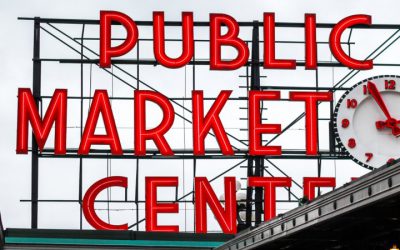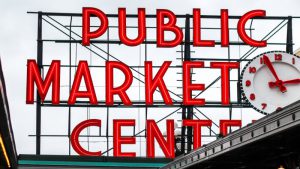 If you're considering starting a business online, you need to determine what it is you want to do online and if there is an audience that wants what you have to offer. This article will walk you through how to find your niche market, how to find your audience. I will try and give you the tools that you need to isolate your idea and determine if it is a good way to proceed.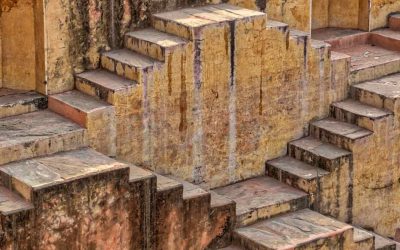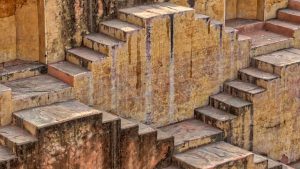 I'd like to introduce you to a way that you can learn affiliate marketing in a step-by-step manner. This article will provide you with an overview of how you would learn affiliate marketing.