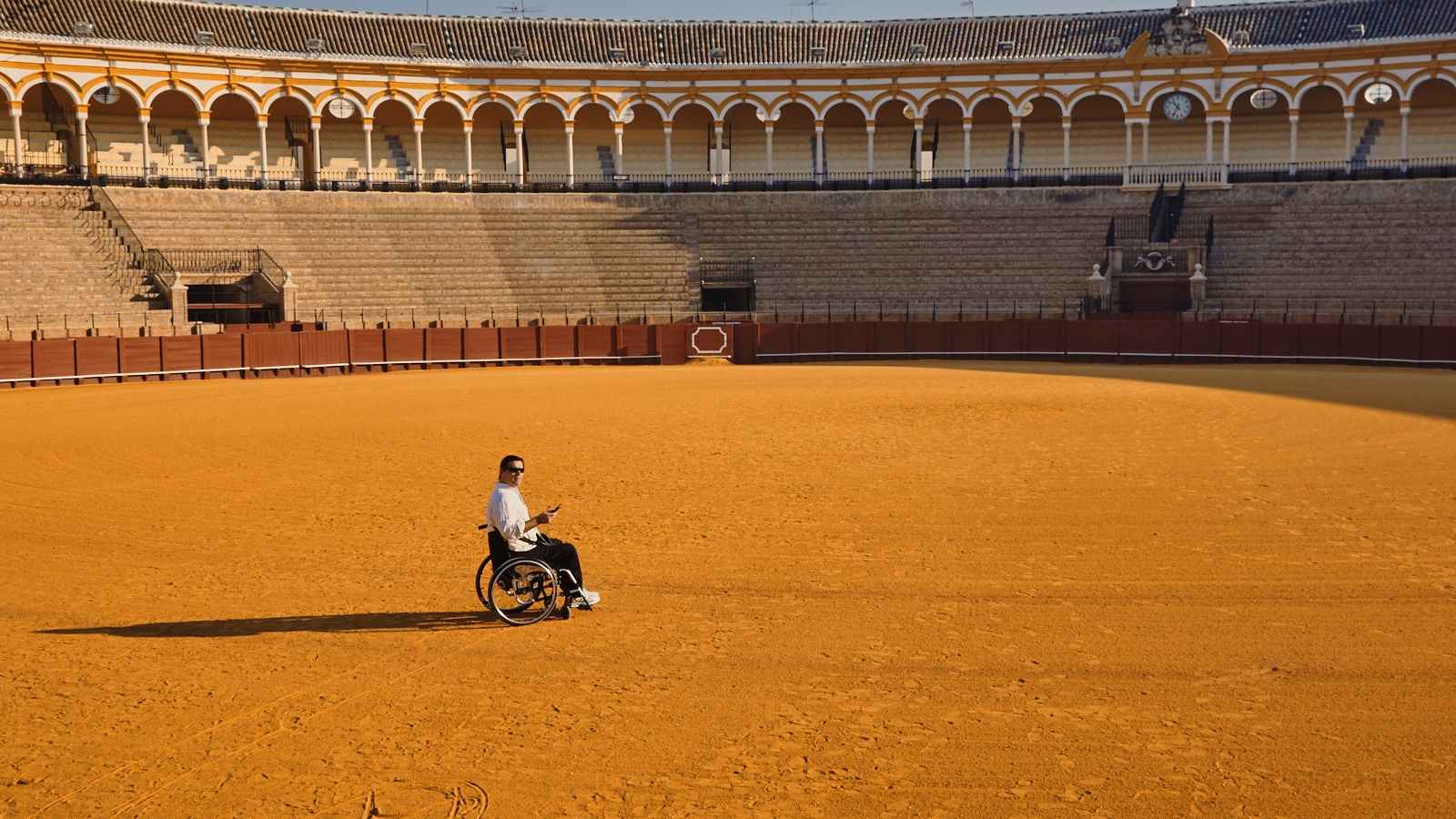 Being disabled in today's world doesn't necessarily mean that you need to be unemployed.  There are a variety of jobs that you can do from home.  However, Online Income for the Disabled never seems to come easily and everything comes with a price.  It is hard for even fully able bodied people to find work much less someone with physical challenges.
Often when you are disabled you are forced, because of your schedule, to work piecework, phone support or other freelance positions that pay poorly or below minimum wage. You might be able to secure a job as a remote worker if you are diligent and creative with your job search.  Many of these jobs allow you to be flexible with your or even part-time.
Legitimate companies that make these jobs available are difficult to find.  There are hundreds of shady operators waiting to cheat you out of services or charge you for a position that never materializes.
You can be proactive and learn to work for yourself.  The internet provides ways to earn a living online.  You do need to be creative and learn to work with the technology.  Barriers to online work are coming down, you can find ways around most disabilities.
Income Enabling Technologies
With the help of computers, disabled people can often overcome their disability and function well online.  Even though you have additional challenges, you can learn how to make money with a computer at home.
My grandmother was deaf, and my mother worked with hearing disabled students in Rochester, NY.  When I was growing up, we often would receive a call that said: "this is a relay call from…so and so".  In the 70's the cutting edge technology was the TTY (Text Telephone) machine.  We would put our phone receiver on the TTY and a printer would deliver the message from the hearing impaired person on the other end of the phone.  Today, we just send a text message.
Videos can be understood by adding closed captioning to the lower third of the screen.  Screen readers can be used to support the visually impaired and software can convert speech to text. I have even seen one Braille type computer. The keys have Braille on the keys instead of letters and a thin strip of flexible material with pins behind it feeds back to the typist so they can read their own writing.  The content is standard text but Braile is used so that the visually impaired typist can check their work.
It is a brave new world for people with physical challenges.
Most of these technologies work perfectly to help create the perfect environment to support online income for the disabled.
How to Make Money with a Computer at Home
In general, most people think of making money at home on a computer as a way to access an hourly job.  I have taken the entrepreneurial route.  I have created my own business at home and all on the computer.
The websites that I create for myself and for other people can be done from anywhere with an internet connection.  Right now, I'm in Tennessee and I have clients in Western New York and Portland Oregon.  I have visited with my client in Portland via Google chat but we have never met in person.  Before I relocated to Tennessee, I helped a dog trainer with her evening lessons.  Now I maintain her website from 1000 miles away.
That part of my business helps small businesses with their online presence.  I have several of my own websites that provide me with more passive income.  These are based on affiliate marketing and ad revenue from the businesses I promote.
I had never created a website when I started this business.  Everything I do now I learned at a place called Wealthy Affiliate.  This is one of the best online affiliate marketing programs that I have found. In fact, it is the top affiliate marketing program that I recommend. They make it easy to learn how to create websites and to get traffic coming in to your sites.  You can make money with them in a variety of ways.
Affiliate Marketing
Affiliate marketing is the easiest and most cost-effective way to turn a website into an income stream.
Affiliate marketing is a commission based system.  It has gotten a bad rap over the years because people don't understand the right way to use it.  Often, scammers will promote shoddy merchandise using their websites under the guise of affiliate marketing.  They use high-pressure sales techniques and upsells that promise the next best thing for only a few dollars more.  Their tactics are quite effective but their support and techniques leave a bad taste in their customer's mouths.
Affiliate marketing doesn't have to be like that.  It is an effective sales technique if done well.  It all starts with a website that reviews products and provides good information to its readers.
Amazon, Walmart, Home Depot and other large chains use affiliate marketing to help promote their own products.  If you do business with any of these chains, you have the necessary skills to promote for them.
In essence, affiliate marketing works like this.  You create a website around a specific focus topic.  Perhaps wheelchairs.  On this site, you talk about how various chairs compare to others.  Which ones work for specific ailments.  Maybe add in some of the high-end high-tech chairs such as the stair climbers or the off-road powered chairs.  You write a site for a variety of needs and issues relating to wheelchairs.
Once you have some people coming to your site, you will apply to wheelchair manufacturers or suppliers that have affiliate programs. With Wheelchairs, it may be more effective to get sponsors for your posts. They will approve your affiliate account or provide sponsorships and you can start adding links for products.  You would then start reviewing several products and recommending certain ones that have a good track record or fill a specific need.
Your site will help people looking to upgrade or purchase their first chair or upgrade to one that fits their need better.
You may need some help figuring out how to do all this.  I needed help to learn to build a website.  When I started in this line of work, I was clueless.  I had never built a website, I wasn't even much of a writer.  I was an engineer that worked on factory automation.  I had no idea what was involved.  This was 8 years ago.
Since that time, Wealthy Affiliate has taught me how to build websites and help people that are looking for a solution to their problem.  I have even created websites for clients.  One site was for a young man that was autistic.  He was gifted with a camera lens.  He needed a website to promote his images and share his story with the world.
Another client was creating a site to help Crohn's patients.  She had partnered with doctors around the world that were on the cutting edge and sharing their research with the Crohn's community.
There are many ways that you can make your mark on the world.  What is it that you want to do?
Let me know in the comments below how I can help you to get started.
You can get started  for free and see if the training is for you.  I think you will like what you find.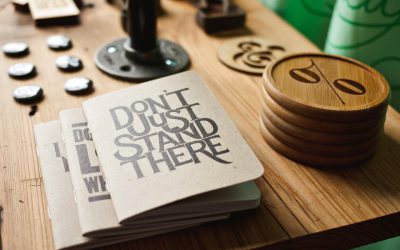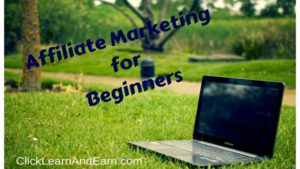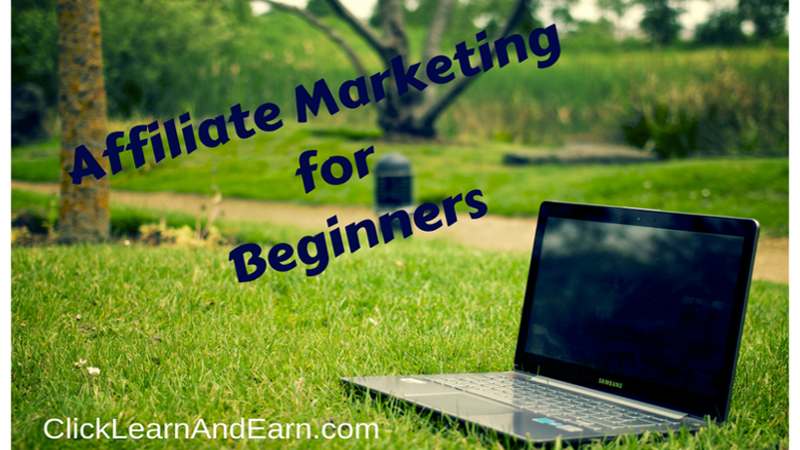 I've been doing affiliate marketing for years, but when I started out I had no idea what it was. There are still people that I talk to who ask me "what is affiliate marketing?" They've never been exposed to the concept of affiliate marketing. They don't know that they can actually earn money with their websites using this process.